Fantastic result for public speaking debut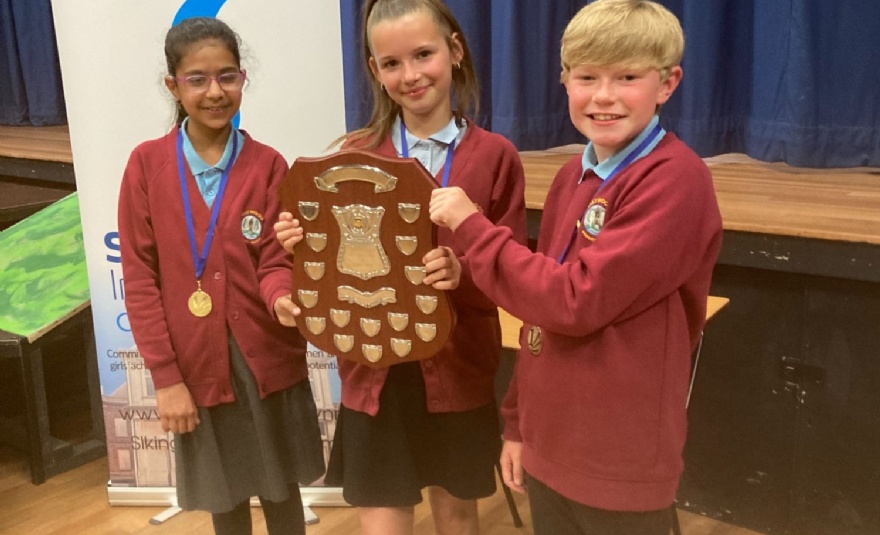 Public speaking can be daunting for anyone, but pupils in our school rose to the challenge and won a podium place in a competition challenging them to argue on issues from climate change to handheld technology.
Teams from three primary schools in the West Norfolk Academies Trust took part in the King's Lynn Soroptimists International competition, open to Year 6 children in West Norfolk. It was the first time our schools had participated, and groups of three pupils had to present compelling arguments on a range of topics.
Our team took a fantastic third place with 'Are Small Handheld Devices a Help or Hindrance?' It was decided they were, in fact, more of a hindrance.
The Snettisham Primary team selected 'Would a National Youth Community Service be Beneficial?'
Pupils from Gaywood Primary's 60-strong year group were so keen to take part that auditions were held over three weeks before the final team was named.
The effort paid dividends as Gaywood took first place with students Eshaal, Lola-Belle and Joseph presenting a convincing argument on climate change, and they beat the defending champions of three consecutive years, North Wootton Primary School, into second place.
Each team had an introducer, a main speaker who had to hold the stage for three minutes and a concluder, who also gave the vote of thanks.
Another of our schools, Heacham Junior, took third place when the team concluded that handheld gadgets, including smartphones, were more of a hindrance than a help.