Heacham Junior School Choir Visits Hasley House Cromer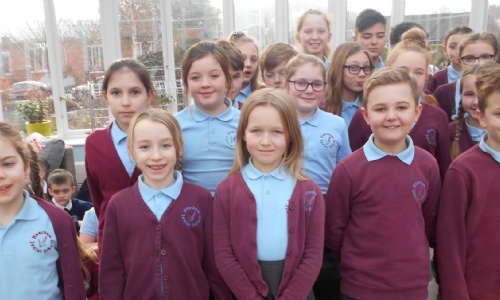 Following the success of the November performance, the Primary School Choir, along with other schools within WNAT, was invited to the Royal British Legion Care Home; Hasley House Cromer, on Friday 25th January.
Back in November our WNAT primary schools took part in a special remembrance performance to mark the centenary of the First World War.
They performed to family, friends and veterans of all different ages. Amongst the audience were veterans and employees from the Royal British Legion Kings Lynn and Cromer branches.
Following the success of the November performance, the children were invited to the Royal British Legion care home; Hasley House Cromer, on Friday 25th January.
Sadly, Hasley House could not accommodate all 120 children. However, three of the W.N.A.T schools were able to take up this opportunity on behalf of the trust.
Gaywood, Heacham Junior and West Lynn schools travelled to Cromer with their school staff, Mr Andy Johnson- Executive Headteacher of the trust and one of the WNAT trustees, to sing their war songs to the residents of the care home.
The children learnt that to live at Hasley House, residents have to be a veteran or the spouse of a veteran, of our armed forces.
The students took flags for the residents to wave during the songs and they all joined in with the singing. Hasley House also invited the families of the residents, to see their reaction to hearing their old-time war songs. There was not a dry eye in the house!
The children all have an understanding that the men and women of our armed forces give their lives to serving our country and at times have had to leave their families in order to fight for our freedoms.
Not only did they have the honour of singing to, and meeting the veterans, they thoroughly enjoyed a sing-song on the coach and a much deserved visit to No1 Cromer chip shop afterwards!
WNAT aims to keep the choir singing and some of them they have already been booked for the Christmas light switch on in Hunstanton in December 2020, so watch this space!...