Ofsted Inspection Results - "Good"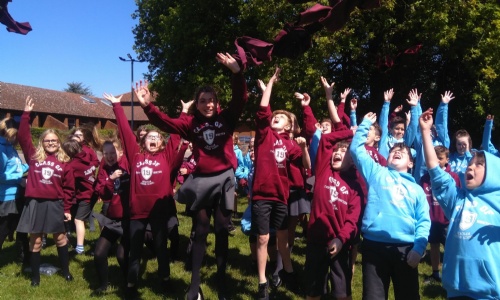 Ofsted judged that the school is "Good" across all areas.
Heacham Junior School has announced the findings of its latest scheduled Ofsted inspection, the first since joining West Norfolk Academies Trust in 2016. Following the two day full inspection conducted on 8th and 9th May Ofsted judged that the school is Good across all areas. The overall effectiveness of the school is also Good and the lead inspector stated that
"The new leadership team has taken decisive action to improve the quality of education in the school. Leaders at all levels are involved in creating the right curriculum for pupils."
Ofsted also identified that
"Pupils' well-being is central and staff have strong, positive relationships with those in its care. Forest School provision is crucial: pupils develop strong teamwork, resourcefulness and resilience with activities closely linked to the core curriculum"
Louise Jackson, Executive Headteacher at Heacham Junior School commented " We are delighted with our Ofsted Report, as part of the West Norfolk Academies Trust we are committed to consistently improving our school for our pupils. We are all very proud of our achievement and I would like to thank all our staff, pupils, parents and governors for their ongoing support."
Ofsted also noted that:
Pupils with special educational needs and/or disabilities ( SEND) are well integrated in the classroom and receive good quality support to help them access same learning as peers.
Pupils at Heacham Junior School are happy. They enjoy celebrating each other's successes.
Leaders emphasis on the broad and balanced curriculum enables pupils to have opportunities to learn about history and geography through interesting topics such as Shackleton's Journey.
Governors have undertaken regular visits to the school and are clear of the improvements seen.
Andy Johnson CEO of the West Norfolk Academies Trust said "a great outcome for the school. The inspection was very well led by Louise Jackson Executive Headteacher, and our new Primary Director Rebecca Steed."
Heacham Junior School has been part of the West Norfolk Academies Trust since 1st June 2016.
The Chairman of West Norfolk Academies Trust, Roger Livesey, said "this is another good assessment by Ofsted for the West Norfolk Academies Trust. Many congratulations to all concerned at Heacham Junior. The report is a well-deserved reward for all their hard work and commitment".