PTA Christmas Hamper Raffle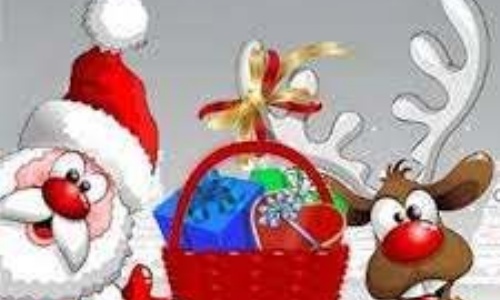 This year the Friends of Heacham Junior have organised our annual Hamper Raffle, but a little different to usual...
Raffle entries can be purchased online via www.parentpay.com.
Your name will be entered into the draw once for each £1 spent (e.g. if you buy 5 numbers for £5 your name will be entered into the draw 5 times!)
Please put the address & phone number where the Hampers are to be delivered in the NOTES section when purchasing your entries
The deadline to purchase raffle entries is midnight on Tues 15th December
The Raffle will be drawn on Wed 16th December by the wheel of numbers online
Covid Safety: Items donated will be left to decontaminate for 72 hours. Masks and gloves will be worn when the hampers are put together. Hampers will be delivered to the homes of the winning entrants by the PTA who will be gloved and masked.
PLEASE PUT THE TELEPHONE NUMBER AND ADDRESS WHERE THE HAMPERS ARE TO BE DELIVERED USE THE NOTES SECTION WHEN PURCHASING ONLINE.
If you would like to donate any items for the Hampers (children's and adult's) please contact the Chair of our PTA Kelly Hall.
PLEASE DO NOT BRING ITEMS INTO SCHOOL.
PLEASE DO NOT SEND ANY CASH INTO SCHOOL, ENTRIES CAN ONLY BE PURCHASED VIA PARENTPAY.