Reading challenge fuels pupils' imaginations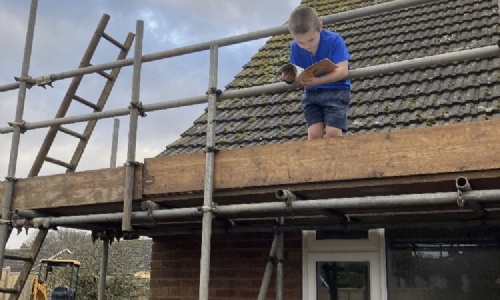 The last year has seen many people seek escape in the pages of a book, but our pupils have gone to some unlikely places as part of our extreme reading challenge.
The school's assistant head Catherine Bennet and English lead Claire Chadderton asked families to send in pictures of pupils reading in unusual locations, and got replies including hiding in a cupboard and even on a roof.
"The extreme reading challenge was a bit of fun, but also a way to encourage them to regard reading as a leisure activity, not just something to do with schoolwork, and it seems to have worked, so we hope we can encourage them to be lifelong readers," said our executive headteacher Louise Jackson.
"There are many opportunities in our curriculum for them to practice reading, and we've made sure parents have access to support if needed. Now we're back at school we'll make sure all pupils have opportunities to read in class, in groups and individually, so we can help them to make up any lost ground."